This summer has been one heck of a roller coaster ride. After a lot of up's and down's in my job search, I finally did it. I achieved the ultimate adulting goal; I found a full-time job, and here is the best part, it's in a field that interests me and in a city I love. For my first "big girl" job, I'm pretty excited about it all! Life right now, although different and challenging, is pretty darn good and only getting better.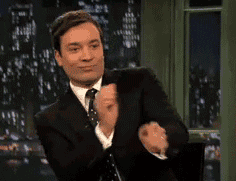 I have a lot of points I want to address in this post because I feel like I've had my share of epiphany moments in the last two weeks. First, I wanted to say that I understand the struggle to find a job, and I don't want this post to discourage you if you are still in job search hell. I want to let you know that taking full advantage of your network and your resources will be the most beneficial thing you can do while you work towards starting your professional life.
I also know that your career is not dependent on your choice of degree. I know so many people who have said: "I cannot do X, Y, or Z because I did a __________ program in university." All degrees are important, and the work ethic, skills, and knowledge you've gained apply to a variety of different fields. I graduated with a degree in Anthropology with an affiliated business certificate, and I landed a position in sponsorships. I am really enjoying my new job, and although it is not directly related to my degree, I'm thankful that I can use the skills I gained in university to bring out a new and creative side to the work I do. I also love that I get to use my business mindset to help me make critical decisions relating to logistics and other tasks I need to perform.
The last thing I wanted to mention is that just because I chose to work full-time, does not mean I am finished my academic career. My goal in life is to be self-sufficient, live in the city, and continue to build my dream career. In order to do so, I feel that eventually, I will need to do a bit more schooling, expand my network, and learn more techniques that would be beneficial to my field. Rather than jumping into another program right away, I've decided that I need the year to figure out what I truly want, gain some life experience, and pay off my very real student debt from the last four years. It was one of the hardest decisions I have had to make. I had people telling me which path to take. Go left, right, stay centred. But, at the end of the day, I still had to choose what would be the best for me. I am not afraid to admit that making this decision was a bit of a gamble. Would doing this make me truly content? Will I regret not continuing my education right away? These are questions I don't have the answers to, but taking a year off to work will open up my possibilities. Opportunity knocked on my door, so I welcomed it with open arms.
While it may put some of my goals on hold for a while, I am excited to see how this year plays out, and where I will be in the next six months to a year. I guess all of these challenges and big decisions are just what come with officially being an "adult." In the meantime, I am going to focus on this great work opportunity, the people that matter, and being happy at the moment. This soon-to-be 22-year-old, still has a lot of time to figure out the future, so for now, you'll find me enjoying the ride.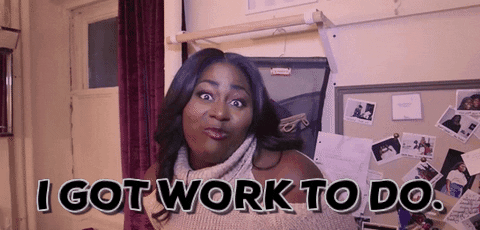 Taylor Noble blogged for the Student Success Centre from 2015 to 2016.